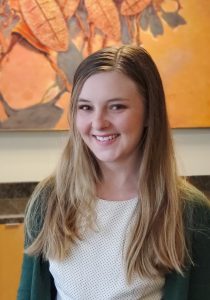 Paralegal
From: Minneapolis, MN
Phone: (612)746-3630
Email: mhallford@igbanugolaw.com
Maura joined Igbanugo Partners as a Paralegal in May of 2020. She received her Bachelor of Arts Degree in Philosophy from the University of Minnesota and also studied at St. John's College in Annapolis, Maryland.
She is fluent in Spanish and English. Her Spanish is self-taught from her travels and experiences, as she mainly studied Ancient Greek in college. She is an ardent solo traveler and has volunteered in hostels in various Spanish speaking places, such as Puerto Rico and Spain.
Previously Maura worked caring for young children and for another law firm in Minneapolis, working with variety of immigration matters. Her passion for immigration law stems from her love of travel and of Latin culture, specifically music and dance. Through her work, she aspires to make to make a difference in her community and is happy to be assisting immigrant community of Minnesota.