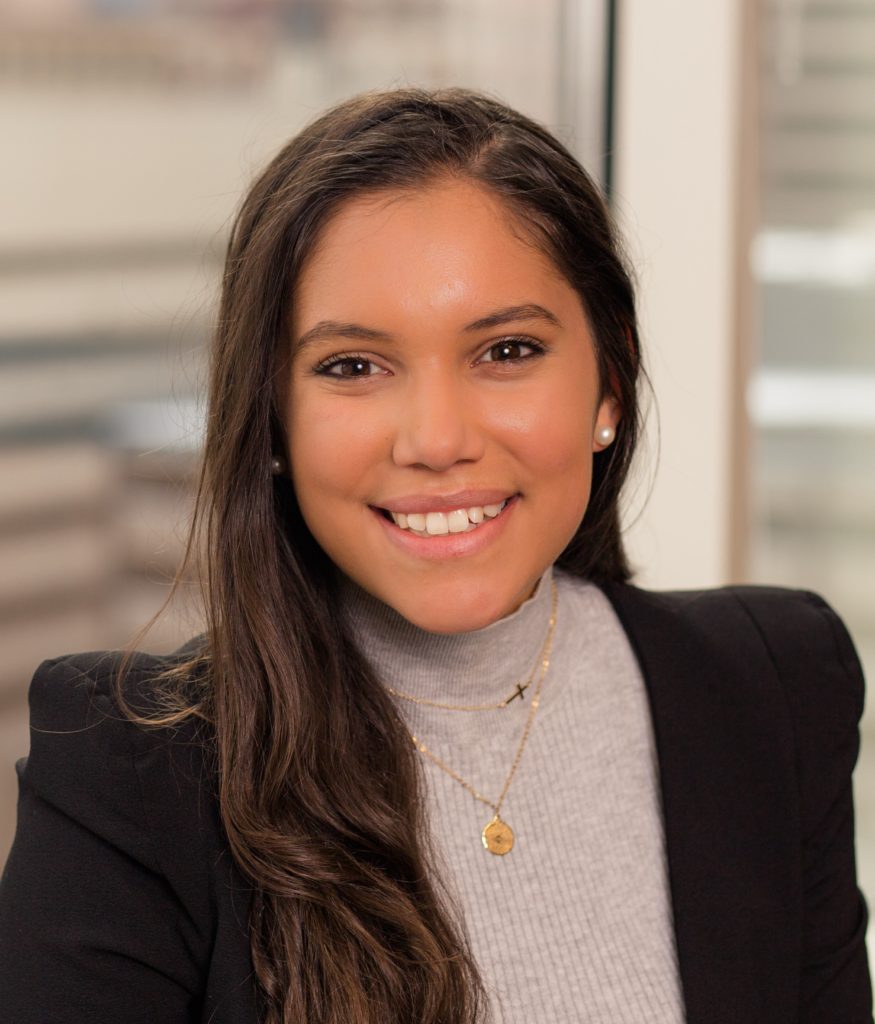 Paralegal
From: San Jose, Costa Rica
Phone: 612-746-0371
Email: fgretzinger@igbanugolaw.com
Fabiola joined Igbanugo Partners Intl Law Firm as an intern in the summer of 2017, and has recently joined as a part-time paralegal. Fabiola grew up in San Jose, Costa Rica, but moved to Minnesota to obtain her Bachelor of Arts degree in Political Science, with minors in Economics and Portuguese. She plans to attend law school after graduating from the University of Minnesota Twin Cities.
Fabiola previously worked at a nonprofit organization, mainly connecting clients with pro-bono attorneys who could assist with their legal matters. She also worked at another law firm in downtown Minneapolis, working with workers compensation and insurance. Seeing the need for more Spanish-speaking legal assistance, Fabiola became interested in immigration law. She is fluent in Spanish, Portuguese, and English. Further, her organization and leadership skills help serve our clients as best as possible.