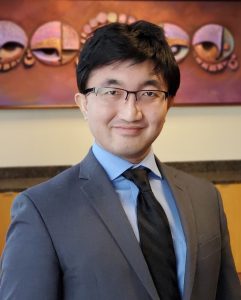 Associate Attorney
From: Singapore
Phone: 612-746-0362
Email: alow@igbanugolaw.com
Andy Low, Esq. is an associate attorney at Igbanugo Partners Int'l Law Firm, PLLC. He is admitted to practice in the States of Massachusetts and Minnesota. Born across the world in Singapore, he earned a scholarship to study at Penn State Law, eventually graduating with his Juris Doctorate in 2018. While there, he worked at the Penn State Law Civil Rights Appellate Clinic. He rose to Senior Student Counsel, working on several cases that were brought before the U.S. Supreme Court. Of particular note was the case of Sessions v. Baptiste, an immigration case where the clinic fought for and ultimately won the freedom of Carlton Baptiste, in the process helping to get the federal definition of a "crime of violence" recognized by the Supreme Court as unconstitutionally vague.
Professionally, Mr. Low debuted as a legal intern in New Jersey for Erika Jungblut of Jungblut Law, developing a ground-level understanding of family, criminal, employment and contract law. He then served as a Student Attorney at the Harvard Legal Aid Bureau, handling both housing and wage theft cases. Not a single client was evicted during his tenure there, and he won two trials; one for unpaid wages, and the other to keep a client in her home.
Prior to joining Igbanugo Partners, he worked as a law clerk for Judge Kevin H. Siefken of Mower County District Court. There, he developed a judicial perspective of Minnesota law, including in the family, criminal and contract fields. Since immigration law often intersects with other areas of the law, Mr. Low now can use his experience to more incisively advocate for clients at Igbanugo Partners.