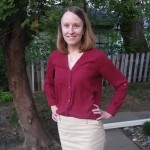 Senior Paralegal
Minneapolis, MN
P 612.746.0360 ext. 381
E ajamison@igbanugolaw.com
Andrea Jamison has a Master's degree in International Law & Human Rights from the United Nations Mandated University for Peace in San Jose, Costa Rica and a B.A. in International Affairs and History from Northeastern University in Boston, Massachusetts, where she graduated summa cum laude. She additionally holds an American Bar Association (ABA) Approved Post-Graduate Paralegal Certificate (which she received with honors after completing her coursework with a 4.0 GPA) and is a Minnesota Certified Paralegal (MnCP).
Ms. Jamison began her professional experience as the Development Associate for MassVOTE, a voting rights organization in Boston, Massachusetts, and later took on the position as the Director of Development and Communications for the Institute for Justice and Democracy in Haiti (IJDH), in their Boston-office.
During her undergraduate work she volunteered at Alianza por tus Derechos in San Jose, Costa Rica, doing translations and running a children's "know your rights" program. She also took part in a global activism course at Rhodes University in Grahamstown, South Africa. After two years working for IJDH, Ms. Jamison moved to Costa Rica, where she worked for several years in hotel management and sales prior to attending the University for Peace for her Master's degree.
Ms. Jamison is fluent in Spanish and English and has personal experience with the immigration process. She joined Igbanugo Partners law office in September 2015 and specializes in family-based immigration petitions, work visas, adjustment of status and cancellation of removal applications, and U visa certifications.