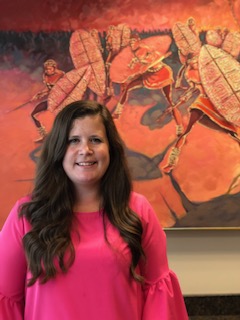 Associate Attorney
Phone: 612-746-0373
Email: amcshane@igbanugolaw.com

Amanda McShane joined Igbanugo Partners as a law clerk in July 2020 and was admitted to the Minnesota Bar in October 2020.
Ms. McShane graduated from the University of St. Thomas School of Law in May 2020. During her time in law school, she worked as a law clerk at immigration specific law firms in both Minneapolis and St. Paul. Ms. McShane also spent two semesters as a certified student attorney in the Immigration Law Practice Group Clinic and Advanced Immigration Law Practice Group Clinic through the Interprofessional Center at the University of St. Thomas School of Law. As a certified student attorney, Ms. McShane represented numerous detained clients at their immigration court proceedings and worked on several humanitarian-based immigration cases. Ms. McShane earned the Dean's Award for her performance in both the Immigration Practice Group Clinic and the Advanced Immigration Practice Group Clinic.
Ms. McShane was a dedicated volunteer during her time in law school. She served as President and then Vice President of the University of St. Thomas student chapter of the Minnesota Justice Foundation. In these roles, she facilitated funding for student legal volunteer work through the foundation and helped to pair law student volunteers with placements in the twin cities. Ms. McShane volunteered her time as a law student with the Immigrant Law Center of Minnesota, Volunteer Lawyers Network, and the Advocates for Human Rights in various immigration clinics and placements.
Prior to law school, Ms. McShane received degrees in Spanish and Theater from St. Olaf College in Northfield, MN. She has worked at an arts camp, as a barista, and as a translator and project manager for a market research company. Ms. McShane speaks Spanish and English and is excited to start serving the clients of the firm.